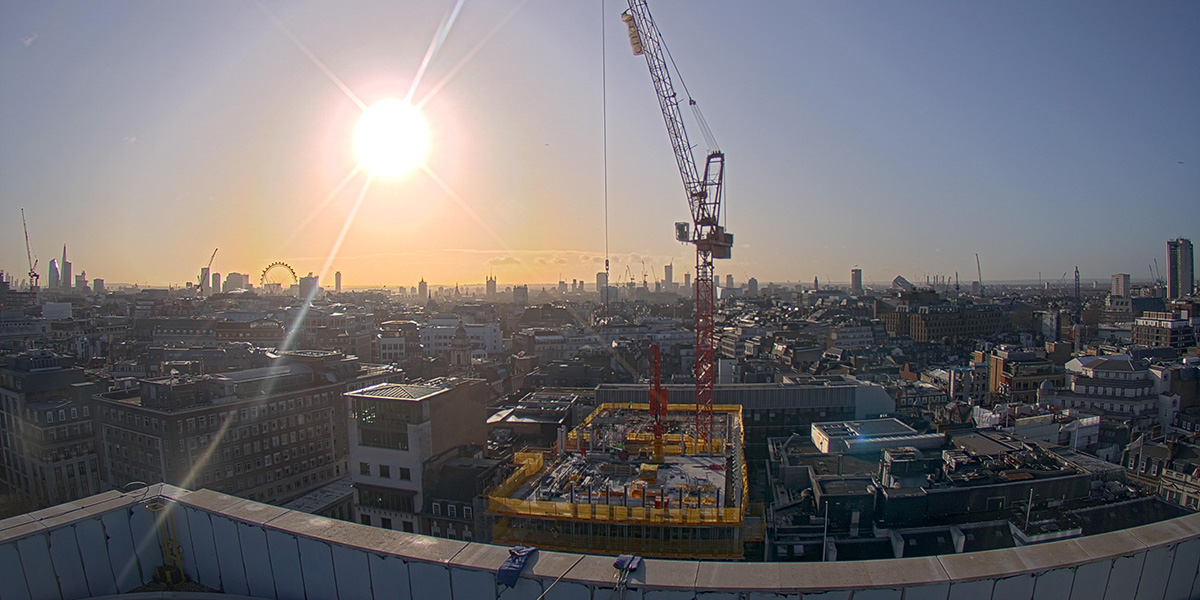 16 Jun

Time-lapse photography for construction work sites and monitoring activity

We are experienced time-lapse photographers and over the years have worked with construction projects of different types. Although one of the main areas we have worked in is the building and scaffolding industry, we have also put together time-lapse films in past to monitor staff activity. We did this for one of our projects with ALDI.
Monitoring activity – ALDI
ALDI wanted to put a time-lapse film monitoring and showing the scale of activity in their warehouses over the Christmas period. Time-lapse films are a great way to do this. One of the main benefits of time-lapse is that they can show your hard work at high speed. Why say your company works hard when you can show it?
Another reason you might want to monitor activity at your workplace is that you want to work remotely. The real-time images we provide can allow you to do this. They give you access to your site from afar. They almost work as CCTV for construction sites in that way.
Construction Work Sites
As mentioned, over the years we have worked on many worksites, including for Clivedale London and XUL architecture. Our services are ideal for construction worksites – we have up to a 20MP Camera, a power source up to 100m away and a solar power option if required.
One of the main reasons construction companies wish to record time-lapse is for record-keeping and marketing material. Our professional-looking time-lapse films have stunning shots, especially when paired with our drones. This can make up the perfect film to market your services or add value to your clients.
As well as this, recording the development of a project is great for project managers, as they can spot areas that may need improving upon and how their team work.
Rent or buy
You can rent or buy our systems. This may depend on the scale of your project. We recommend rental options for shorter projects as a more cost-effective solution.
Rent:
Ideal for short projects
Immediate availability
Fully managed
Buy:
Ideal for long projects
Custom-built
Great value