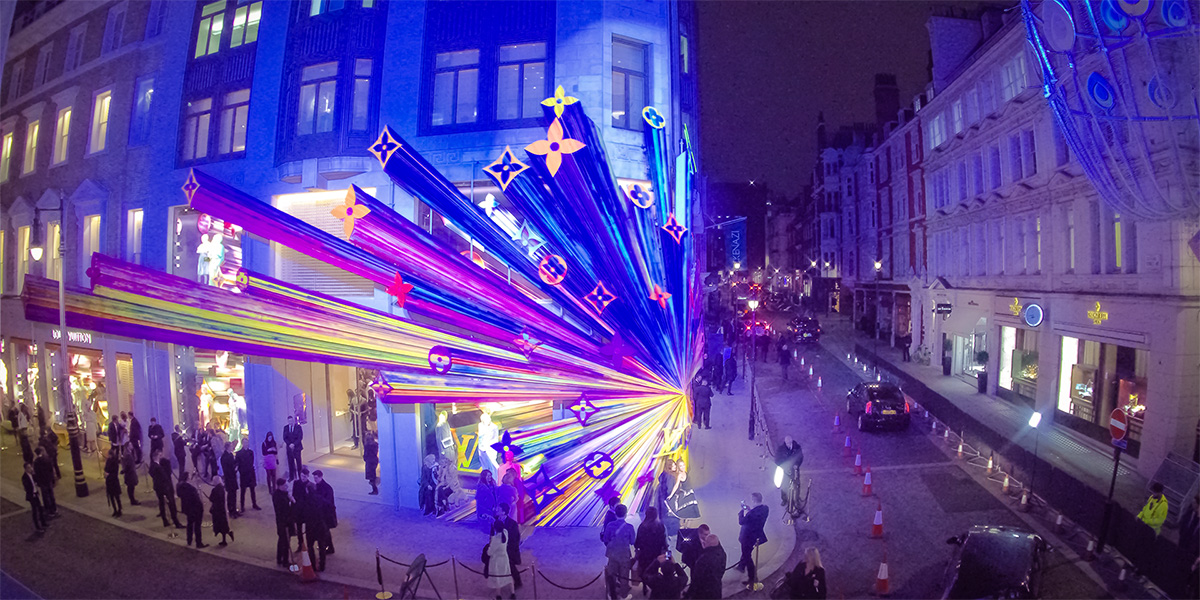 19 Nov

Time-lapse – the joy of art projects.

Sadly it does not happen often enough; the phone call or the email that fills the heart with joy.

It usually starts with these words: "I don't know if you do this sort of thing…" Of course, immediately I am interested.

"We are installing a piece of art and we want a time-lapse…" Fantastic. Yes, yes, yes. We can definitely help.

Don't get me wrong, we love the massive infrastructure projects, the new library renovation or the boutique build of a classic modernist house but there is something special about an art project.

We have time-lapsed (can you use it as a verb?) some great work, some work that is ok (actually a bit rubbish) and some stuff that is simply incomprehensible. And that surely is the power of art? The same time-lapse film project can evoke a sense of wonder, awe, hope, adoration in one person or feelings of despair or spite in another.

I remember a stunning Christmas installation on a shop front in Bond Street, a massive public art installation at an airport, and an extraordinary glass sculpture in the Highlands of Scotland; every one of them brilliant in their own way. And the reality is there is art in every time-lapse movie. Whether it is a time-lapse of a world famous piece of art, the construction of a water treatment plant, or the launch of your stunning new product, each and every one of these time-lapse films is a thing of beauty.

So whatever your project, big or small, long or short, it is a beautiful and worthy to be called art. If you would like a quotation or if you just want to discuss the possibilities of time-lapse, please give us a call on 0203 174 2575 or email us at info@solutions.co.uk.